Create a QR Code
On this page we will say how simple it is to create your own qr code just a few steps. The QR code is becoming more and more present in the life of every day beacuse it can be used in different ways and contexts.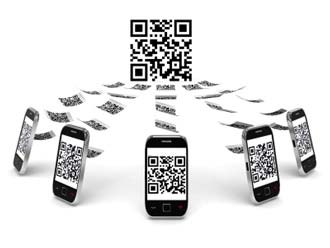 There's a multitude of creative uses for QR codes: we often use QR Code generator to create images that link to a personal page, or send an e-mail and more often we use on product labels or printed on business cards.
You can use Labeljoy tool to create barcode or Qr Codes. Just enter a website, email address, text or any data you want to generate a qr code.
DOWNLOAD FREE LABELJOY QR CODE SOFTWARE
4 Steps to Create a QR Code
To create in few second your Qr code go to Code Generator website as Labeljoy, Kaywa, Qurify.
or you can Download Labeljoy to create qr code offline directly from your PC!

Select the action: the qr barcode generated will be linked to a Web Site, simpl text, vCard, Youtube video, Point in Google Maps…
Fill in all the fields. With Labeljoy qr code generator you can also choose the Error Correction Level, Block Size in Pixels, Margin Size in Blocks, Foreground Color ,and Background Color.
Create your own QR code!