Professional Barcode Printing Software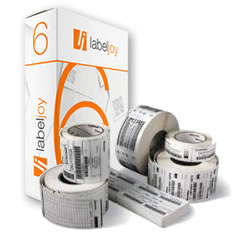 Labeljoy is software that allows you to print barcodes for barcode label printing and design. Download the barcode software for free, try it and then decide whether to purchase it.
Both small and large companies base the management of their articles on the barcodes. For this reason, it's essential to use a high quality and reliable Barcode Generator Software such as labeljoy.
Why Use Professional Barcode Software?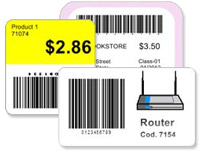 Our Barcode printing software allows you to create any kind of design labels. Print simple barcode labels and complex labels professionaly and simply Barcode labels can include:
Company logo
Datas from databases
Images and decorative cliparts
See Video: Labeljoy Barcode Printing Software
Barcode created using Labeljoy printing software can be used to monitor products, do inventories, manage documents, catalog shipping and much more. See the section of templates to discover the countless applications that the printing software gives our users. Or download Labeljoy and start printing barcodes now!


Professional Solutions for Barcode Label Design & Printing
All barcodes printable with Labeljoy software
Below is the list of Barcode that Labeljoy software can create and print. For an explanation of each particular barcode, read the relative section.