appearance
The Appearance tab groups the options that control the program appearance.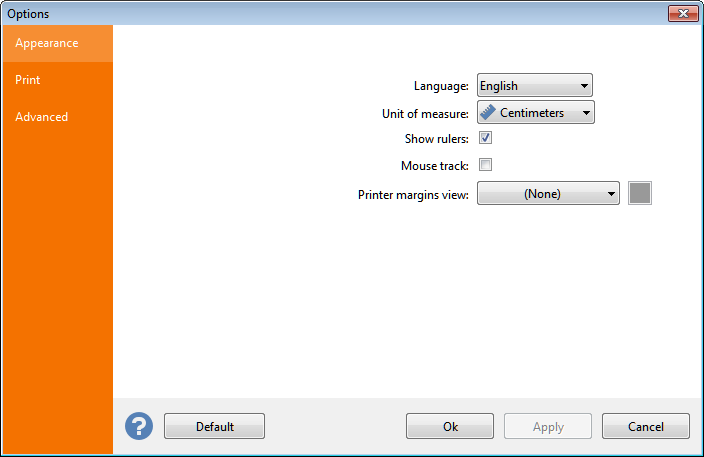 Language: definition of the display language used throughout the program.
Unit of measure: definition of the unit of measure to be used in coordinates and rulers.
Toggling between metric and imperial measures can also be achieved by double-clicking on the rulers.
Show rulers: show or hide rulers.
Mouse track: Activate if you want cross-air lines to follow the mouse cursor.
Printer margins view: defines how printer margins are displayed.