what to do after the data is loaded
The last step of the Link data source wizard shows a quick animation about using the data just loaded.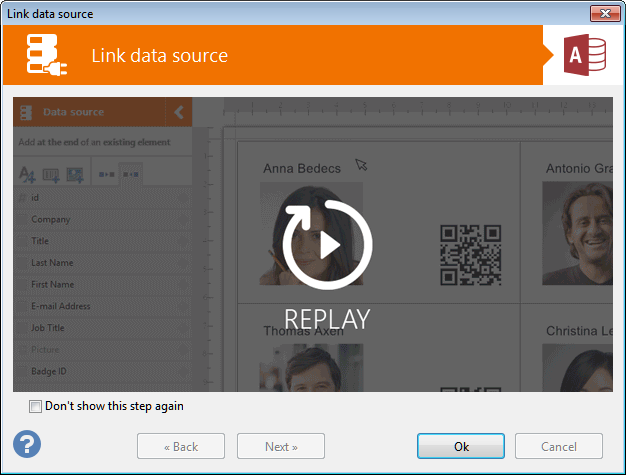 At the end of the wizard, the modifications made might not be immediately visible.
In fact, it is necessary that the elements belonging to the set be linked to the data source fields.
As shown in the animation, the quickest way to add your data to the labels, is through drag & drop.
See The field panel for a detailed explanation.